The New 2019 FXDR™ 114
Harley-Davidson has just released their latest bike and it's one you won't want to miss. The Harley-Davidson® FXDR™ 114 takes everything you love about the classic Softail® bike and assembles it into one lean, sleek riding machine. The FXDR™ was made to move you in ways you could never have imagined. With a classic style and plenty of attitude like no other motorcycle out there, you'll be the envy of everyone you leave in the dust. Visit the Fort Bragg Harley-Davidson dealership in Fayetteville, NC to check this bike out for yourself!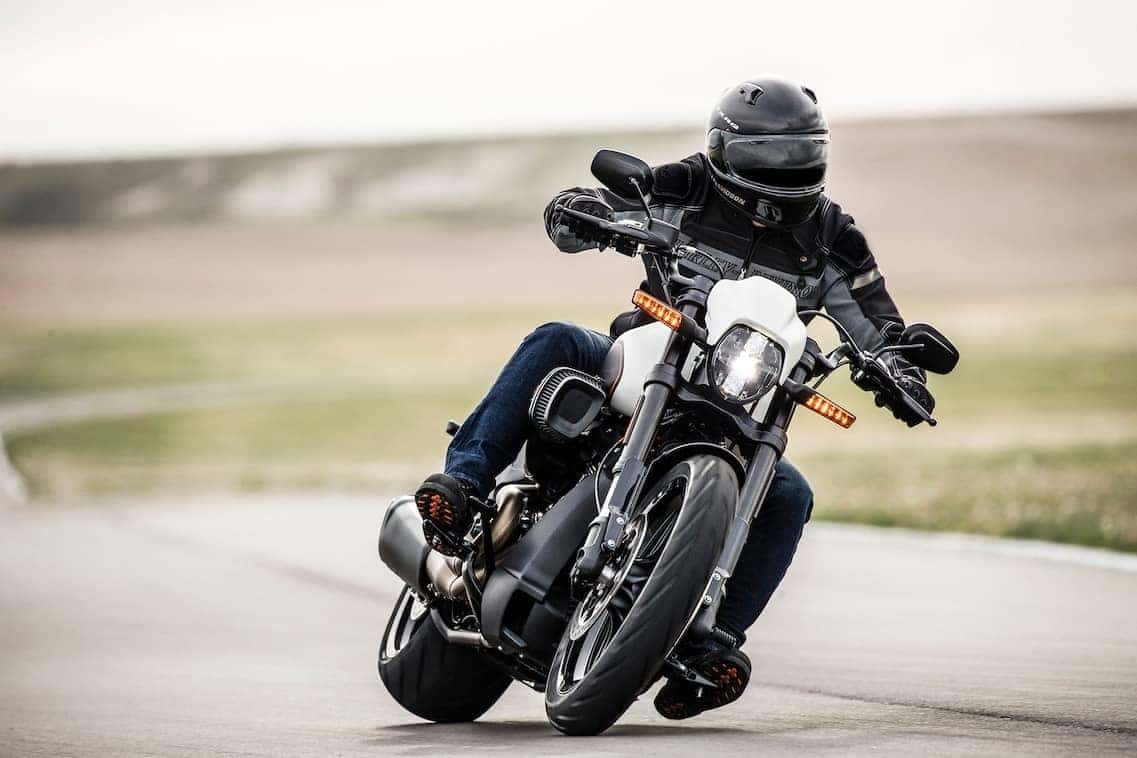 Powerful Performance
When you want amazing performance, look no further than the FXDR™, with its powerful Milwaukee-Eight® 114 engine that's the best you can get in a Softail®. You'll have all the torque you need to power through green lights, coast down the entrance ramps and pass other traffic. Take the straights at high speeds and hug the corners tightly thanks to the increased agility. This kind of upgraded performance will dazzle your senses, especially when you factor in the brassy 2-1-2 exhaust that offers the deep, rumbling roar that you can only experience on a Harley-Davidson motorcycle.
Smooth Handling
The new and improved air intake system on the FXDR™ 114 was inspired by the Screamin' Eagle® Heavy Breather system, common to the NHRA drag bike line. This reinterpretation is strategically shaped to provide maximum airflow to the engine with an exposed and forward-facing filter element. Harley-Davidson commits themselves to continually redesigning and innovating, and the FXDR™ is a prime example of this.
The bike's inverted racing-style fork has been designed with innovative single-cartridge technology to make sure that your front tire always remains firmly grounded with the road to improve handling, turning and braking. The Harley FXDR™ is additionally equipped with a monoshock rear suspension featuring a single coil-over-shock with emulsion technology. The optimized angle between the swingarm and frame improves both travel and response time. All of this gives you a top-notch suspension that provides seamless handling like you've never experienced previously.
Light, Modern, Sleek
This new Harley bike boasts a Softail® frame that's been redone from the ground up to produce unsurpassed levels of agility that riders have previously only dreamed about. The FXDR™ was skilfully built using several composite and alloy components to reduce its overall weight without detracting from the muscle provided by the MIlwaukee-Eight® 114 powertrain. This unique design gives you unbeatable performance while boosting the dynamic capability of the Softail® chassis.
Don't forget to check out the FXDR™ 114's sleekly designed fuel tank, which has been stretched in order to lengthen the bike's profile, giving it that aggressive Softail® look. Harley has rounded out the rider-friendly features on this bike by including several modern features, such as the LED Daymaker™ headlamp, LED turn signals, a keyless ignition, a digital riser gauge and much more.
To check out this 2019 H-D motorcycle for yourself, as well as a huge selection of other new Harley-Davidson bikes, visit the Fort Bragg Harley-Davidson showroom in Fayetteville, NC. Our experienced staff can show you the Harley FXDR™ 114 and help to get you on a great new bike in no time.